Brentford Office Cleaning TW8: 4 Reasons to Hire our Service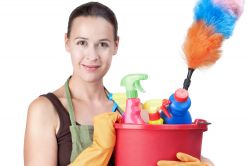 Just as maintaining a clean home is important, so is maintaining a pristine office. In fact, it is probably more important – an office is a place of work where potential clients will come in to meet you and your colleagues. If it is anything but spotless, it could put them off doing business with you. Whereas if you have a dirty home, only you and the people you live with will experience it. Although most offices won't be as susceptible to mess as a domestic home would be, they still need a good vacuuming and wipe down each day. If you've been charged with the task of hiring out a cleaning service for your office, look no further than Brentford Cleaners. Our dedicated team of TW8 office cleaners will come into your office every night or every morning before work and make sure office is spotless and ready for the day of work ahead. To get a free quote or to ask any of questions you may have, call us on 020 3743 8343 to see what we can do for you. Below are but a few reasons to hire out our office cleaning service:
Hiring Our Team of Brentford Office Cleaners Means You don't Have to Do It Yourself

5pm has come: everyone else is leaving the office but you. No, you have to stay behind a give the office a wipe and a vacuuming, as well as take out the rubbish to the wheelie bins around the side of the building. This could take anywhere up to an hour or more. Don't let this cut into your free hour: hire out a team of office cleaners Brentford to do this for you. One of our professional cleaners will come into the office before the day begins or straight after it ends to do all the daily cleaning needs. We offer competitive rates and our prices are probably cheaper than you might think. Please don't hesitate to call us on 020 3743 8343 to get a free quote.
As previously mentioned, it is, by all accounts, more important to have a clean office than a clean home. Although both are important, the office is where you and all your colleagues work – to have it dirty would be to demotivate your staff. Moreover, many offices are also places where meetings are conducted. If you have a meeting with a potential client you will, needless to say, require a clean office in order to portray a level of professionalism. With a clean office, comes more productivity. All this is pretty self-explanatory, but if you haven't enrolled the services of a cleaning service, why not try our team of TW8 office cleaners to do the job for you.
Our Office Cleaning Services in Brentford TW8 are within Your Budget
Most offices should have a certain budget set aside to cover the costs of the daily cleaning that is required. If you are the one who sets that budget, or you have that budget handed down to you, then it is important to know that our Brentford office cleaning service is most likely within that budget.
If you work in a large office, you will likely have no other choice than to hire a cleaning service. Cleaning an office each day if it's large one is possible, but not desirable. It will cut into your spare hours. Give our team of professional Brentford office cleaners a call to make sure you have your leisure hours to yourself.
Whatever your reason to hire an office cleaner in Brentford TW8, give Brentford Cleaners a call to see what we can offer you on 020 3743 8343.