Reasons to Hire Out Our Brentford Carpet Cleaning Service TW8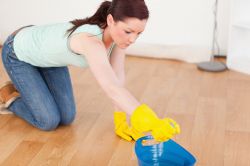 Carpets can be the most physically intensive part of the home to clean if you decide to do it yourself. Although just getting a stain out of the carpet could only require 10 minutes of the hardest type of scrubbing, if all your carpets are somewhat grubby, stinky, and dusty, cleaning every square-inch of your carpet will be unquestionably long and boring task. Here at Brentford Cleaners, we can take that chore of your hands. Our dedicated team of TW8 carpet cleaners pride themselves on their professionalism, offering the best possible customer service. If you think you could use our service, or just want to find out more about what we can offer our customers, do not hesitate to call us on 020 3743 8343.
Professionalism and Friendly Attitude is What Our Carpet Cleaning Company in Brentford TW8 Do Best
We are a professional cleaning service who offer a variety of services other than carpet cleaning. As such, our carpet cleaning service is of the utmost quality. We have multiple years of experience and we'll come armed with the most efficient and modern tools. Although carpet cleaning is possible to do it yourself, it is a difficult and time-intensive task. We will take that chore out of your hands and put into the hands of our team of professional carpet cleaners in Brentford TW8 for a modest price. Moreover, once you get your carpet cleaned professionally, it means you don't have to worry about for months, provided you vacuum regularly. To get a free quote on how much it will cost you to get your carpet clean, please give us a call.

As previously touched upon, carpet cleaning - out of all the household chores – can be the most time consuming. Most will not fancy this prospect of carpet cleaning. For those of us who have other activities we rather be doing, give us a call to see what we can do for you – our service probably isn't as expensive as you may think. Our team of carpet cleaners Brentford will mean you won't have to do this – our professionals will come into your home and clean the carpets in whatever room you require us to.
Sometimes You Have No Choice but to Hire Professional Carpet Cleaning Service in TW8
Some of us may not fancy cleaning every inch of carpet in our house; others will just simply not have to time to do so. For those who work 8-to-10 hours a day and only have a maximum of two days off a week, the last thing you to do is have to come home from a grinding day in the office and have to spend an hour to cleaning your carpet, let alone having to dedicate a portion of your weekend to doing so. For those in this problem, our professional Brentford carpet cleaners can solve it. For a fee, will take care of all your carpet cleaning needs – just call us on 020 3743 8343 to get a quote a book an appointment.

Another reason to use our service is get your carpets cleaned to a level that means your landlord won't be able to deduct cleaning charges from your deposit. Hiring out our TW8 carpet cleaners will certainly be cheaper than letting your landlord find a company to clean the carpet and then invoice you the cost.

These are but a few reasons why you might require our carpet cleaning service. Whatever your reason, give us a call here at Brentford Cleaners to see if our TW8 carpet cleaning service could be right for you. Our number again is 020 3743 8343.