3 Reasons to Hire out Brentford Upholstery Cleaning Service TW8
Upholstery, for those of you who don't know, means furniture such as sofas, arm chairs, and anything that is padded and consists of some fabric of some kind. Of course these can be dusted and wiped easily by yourself, but when it comes to giving them a deep clean, only a professional service will do. Our team of professional Brentford upholstery cleaners are such a service – they have multiple years of experience and armed with the best and most modern tools to get your furniture smelling and looking brand new. So if your furniture requires a clean, don't hesitate to call us here at Brentford Cleaners on 020 3743 8343.
As mentioned above, our TW8 upholstery cleaners are professionals who pride themselves on their work. They also pride themselves on delivering great customer service. As this is their profession, they have, needless to say, picked up a few skills and techniques over the years which makes cleaning a sofa for them far easier than it would be for us. Along with their expertise, they are also armed with the best and most efficient tools to carry out the job. Put it simply, they could do the job to a much more satisfactory level than the average Joe can. So if you want to the best service money can buy, hire out of team of professional Brentford upholstery cleaners to do the job for you. It will give you peace of mind knowing your furniture is being cared for by the best in the business.
Get Your Sofa Looking Brand New with the Best Upholstery Cleaning Service in Brentford TW8
Getting a stain or a smudge out of an arm chair cushion could be done by the humble J-cloth and a good cleaning product. But if your upholstery has been neglected when it comes to cleaning for some time, cleaning it yourself could be a daunting and harrowing task. For one, how do you even start? It's hard to know for the average person how to get the grubbiness and smell out of upholstery. But this is where our Brentford furniture cleaners thrive: they know all the tricks of the trade and will have your sofa looking and smelling as good as new in no time.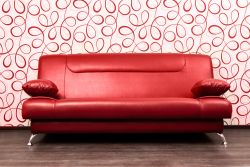 Needless to say, the cleaner your upholstery is, the more money you'll get for it. Sofas are extremely expensive to buy first hand, which leaves many people to search for decent second hand ones. As there is a big market for a second hand sofa, you could stand to make some money if you chose to sell yours one. You won't, however, make a lot of money if your sofa is grubby, dirty, and stinks to high heavens. Hiring out our team of TW8 professional upholstery cleaners will get your sofa looking brand new, putting the value up to and beyond £100 of what it would have been worth.
Opt for Brentford Upholstery Cleaning Services Today
Above are only a few reasons to hire out our furniture cleaning service. Of course there a plethora of other reasons why you might require our service. But whatever your reason, consider hiring our services here at Brentford Cleaners. Give us a call to ask for a quote, as well as any other questions you may have. Our dedicated team of TW8 furniture cleaners will be more than happy to answer anything question you can think of. Our number again 020 3743 8343. Please don't hesitate to call – we look forward to hearing from you in the near future.