What Brentford Cleaning Services TW8 We Can Offer You
At Brentford Cleaners, we offer a variety of services that could be right for you. Our Brentford cleaning services range from standard home cleaning to carpet cleaning and office cleaning services. To see what we can offer you, please ring us on 020 3743 8343 – we'll be more than happy to give you quotes and answer any other questions you may have. Here are just a few services that our company can offer you or your business:
There a number of reasons why you might require a domestic cleaner. Perhaps you need a cleaner to come in a few hours each week in order to maintain the cleanliness of your home because you don't have the spare time to do it yourself. If you work the majority of the day and only have a couple days of a week, it's understandable that you don't want to spend whatever free time you do have on cleaning. Cleaning, for most of us, is far from an enjoyable task. Or perhaps you do have the spare time but cleaning is just a chore that you despise. Whatever your reason, give our cleaning services TW8 a ring to see what service we can offer you.
Our Brentford Cleaners will Make Your Place Pristine Clean
Just as it is important to have a clean home, it is as important, if not more so, to maintain a clean place of work. If you have been charged with the task of hiring out a cleaner for your office, then look no further than our Brentford office cleaning service. Our cleaners will come in after the days ends or before it begins to take care of all your office cleaning needs. From vacuuming to wiping down the sides, to taking out the rubbish – whatever your office cleaning needs, we can offer you a service that is right for you.
Carpets, by all accounts, can be the toughest thing in your home or office to clean. They take up every square inch of the floor, so if you required every square inch clean, it's probably worth to save your time and effort by hiring out our professional Brentford carpet cleaning service. We offer competitive rates, and having a clean carpet is key to having a clean home. If you're in the process of selling your home, hiring out our carpet cleaning service will make your carpets pristine clean and will make your home more attractive to potential buyers. So if you're in the market for a carpet cleaner, give us a call on 020 3743 8343 to see what we can offer you.
Choose To Hire Reliable Brentford Cleaners with Long Experience in Cleaning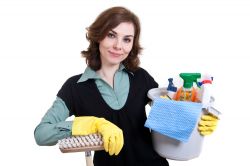 Our TW8 cleaning services also include furniture cleaning. For those who have no idea how to go about cleaning upholstery, you could be there for hours without really knowing where to start and where to end. Our team of professionals clean furniture day-in, day-out, so they have a level of expertise and experience which will ensure that your furniture is pristine clean and smelling fresh.
These are but a few of the services we offer. If you require a service that hasn't been mentioned, then give us a call to see if we do have the services you require. Our number again is 020 3743 8343. At Brentford Cleaners, we pride ourselves on our professionalism – we strive to offer the best customer service as possible. With a variety of TW8 cleaning services at your feet, don't hesitate to call us. We can offer you advice, free quotes, and answer any other questions you may have. We hope to hear from you soon.