Brentford Cleaners – Providing Cleaning Services in the TW8 Area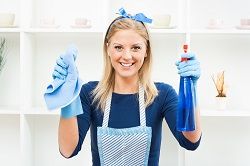 Cleaning is a chore that is despised by most, relished by some. For the former, it's a harrowing, menial, mind-numbing, but necessary task that will start all over again tomorrow. Kitchens, carpets, sides, bedrooms, living rooms – they all have to be kept to a certain level of cleanliness which will take about an hour or two of hands-on labour each day. For most of us, there are just simply not enough hours in the day. If you work 8 hours a day and only have weekends off, the last thing you want to get home from work is to clean your home for an hour, let alone sacrifice a portion of your weekend. Of course there will be some of us who just downright despise cleaning – the thought of having to clean each room and item in it 3 times a week is just boring. There are multiple reasons why you might need a cleaner, and whatever your reason may be, Brentford Cleaners will be able to provide a service that is right for you. To get a free quote or to ask us any questions you may have, call us on 020 3743 8343. We are here to carry out your Brentford house cleaning chores that you do not want to do, or do not have time to do.
Our Professional Brentford Cleaners are Dedicated to Providing Excellent Services
As for Brentford itself, the town can be found in the greater London area, to West and 8 miles out of the city centre. The West London town is home to some truly beautiful cites – Syon House, Syon Abbey, Boston Manor house are just a few architectural beauties to name. The local football club is Brentford F.C, but premier league powerhouses Chelsea can be found just around the corner.
As previously touched upon, cleaning is a task that many of us wish we could do ourselves, but due to other commitments, cleaning to an extent that would maintain a clean home is simply not doable. Most of us will have work commitments that take up a good 40 hours of the working week. Others of us will have little children that require our constant attention at home. For whatever reason, most of us do not have time clean our homes regularly. But this does not mean you can just neglect the cleaning task at hand – to not clean regularly will be unhygienic and unattractive. The last thing you want when you're hosting a party of some kind is to be judged on the appearance of your home. This where our team of dedicated TW8 cleaning professionals can come in handy. For a modest fee, we will come into your home and clean any item of furniture and any room you require. Our professional Brentford cleaners are dedicated to providing excellent customer service. To see what domestic cleaning service we can offer you, call us on 020 3743 8343 to get a free quote.
There are other reasons why you might require a cleaner other than to maintain a clean home. You might, for example, require our Brentford cleaning service to carry out a deep spring clean. If you have neglected cleaning your home for a long time, you'll probably find the frames of windows and bathroom are getting mouldy, your oven and stove are black with remnants of old food and grease, and your home is generally at risk of heading into an a breeding ground for bacteria. Our professional dedicated team of Brentford home cleaners will not shy away from any task, no matter how dirty your house may be. We will come into your home and have it looking good as new in a couple of hours.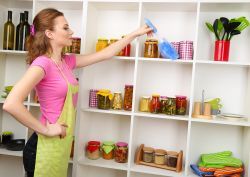 A spring clean is not the only reason why you require an extensive clean through our TW8 cleaning services. If, for example, you are attempting to sell your home, then hiring out service to make every inch of your home as clean as possible could help you in your quest to sell it. There's no doubt that a clean home is indeed a more attractive prospect for someone in the property market. If you have rented your home and are due to move out soon, you may also require our domestic cleaning services to get most of your deposit back. If your landlord deems your home a bit grubby, then he will likely take cleaning charges out of your deposit. Sometimes it's better to play it safe and hire out professionals yourself, as this will be cheaper than letting your landlord deduct the charges from your deposit. If you do require end-of-tenancy of removal cleaning, please call our dedicated team of Brentford professional cleaners on 020 3743 8343 to book a cleaning service.
Choose from the Array of Cleaners Services We Provide in Brentford TW8
We also offer a TW8 office cleaning service. Like maintaining a clean house is important, maintaining a clean office is just as important, if not more so. As officers are places where you meet clients and the majority of your employees work, cleanliness is of paramount importance. Our professional Brentford cleaners will come into your office before it opens for the day or just after the day is over and take care of the all the cleaning needs. From vacuuming to cleaning the communal kitchen and taking out the trash – whatever your office cleaning needs, Brentford Cleaners can ensure they are taken care of.
Other than generic domestic cleaning services that Brentford Cleaners provide, we also offer other more specific services. If you require your carpet to be cleaned due to a difficult stain or general grubbiness, we have TW8 carpet cleaners ready to come in to your home and turn your carpet spotless. We also offer upholstery cleaning services for our furniture cleaning needs.
Whatever your cleaning needs, if you reside in the TW8 area do not hesitate to call Brentford Cleaners on 020 3743 8343. Our dedicated team of Brentford domestic, carpet, upholstery cleaners are ready and willing to take your calls and offer you a time-slot for a service that is right for you. There's no harm in calling and we hope to hear from you soon.